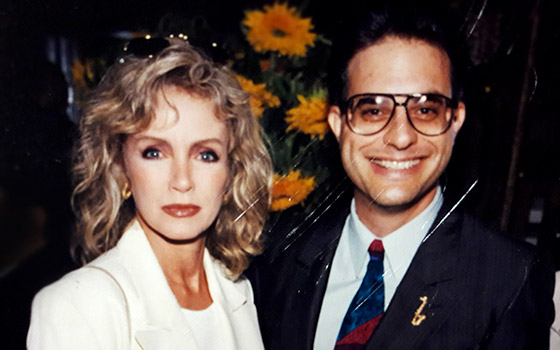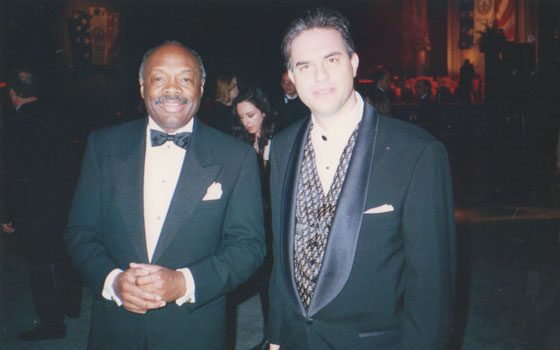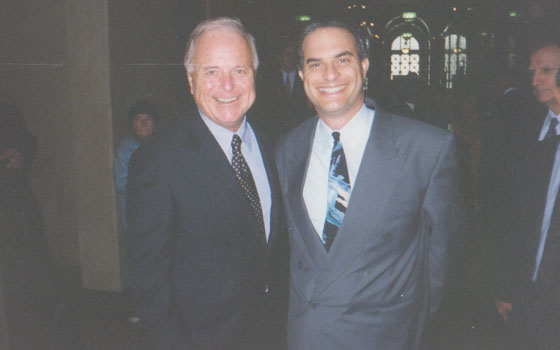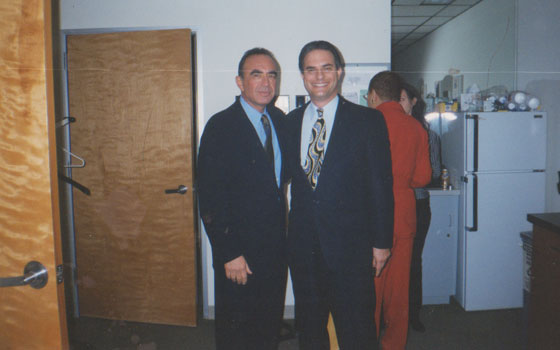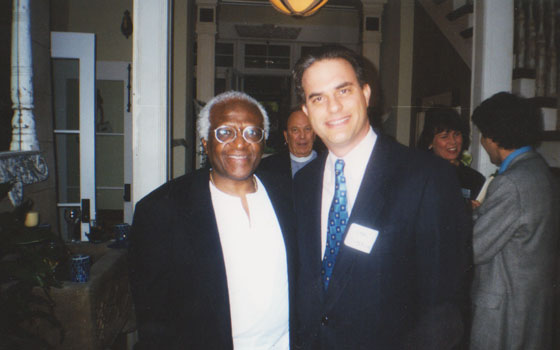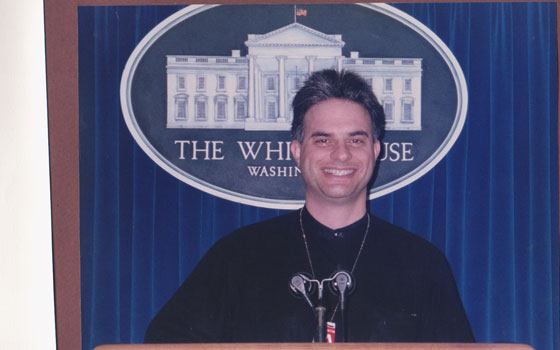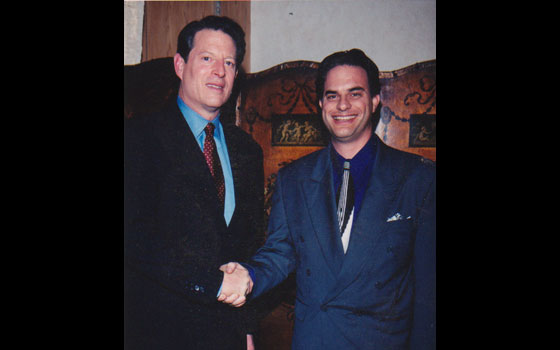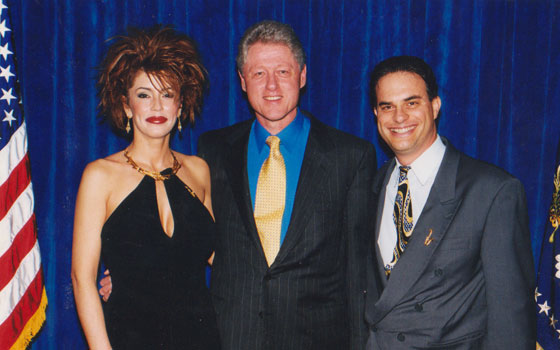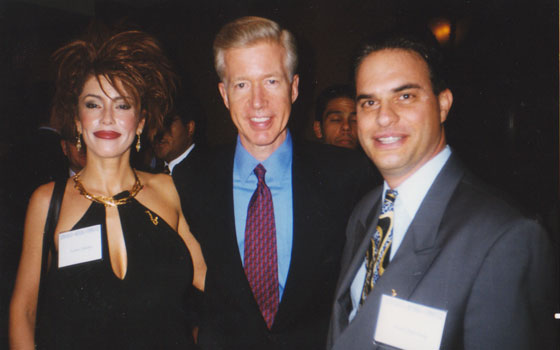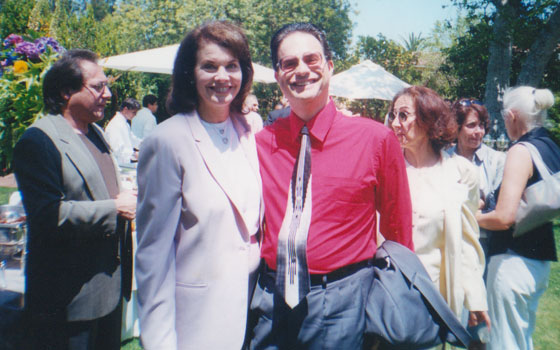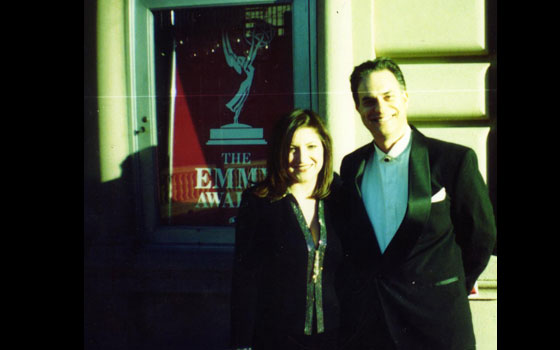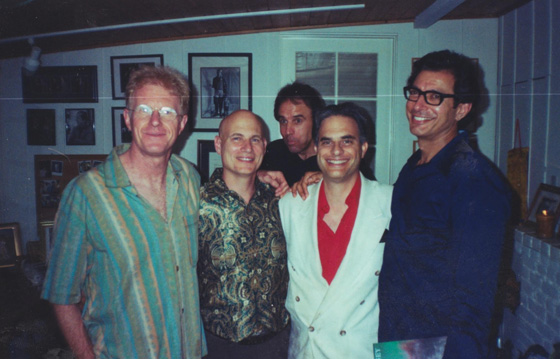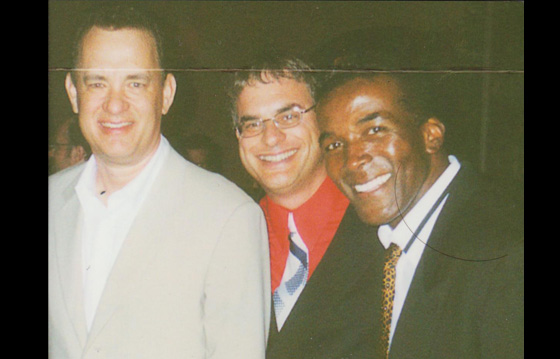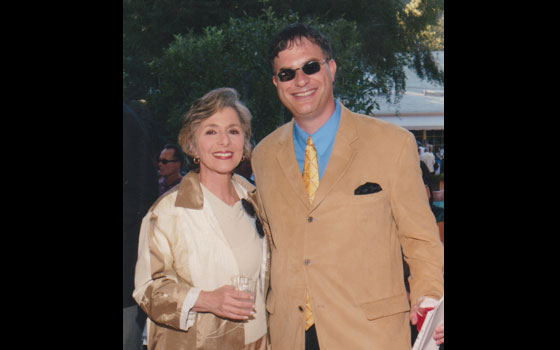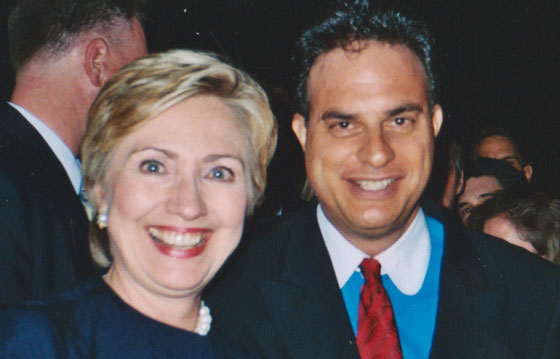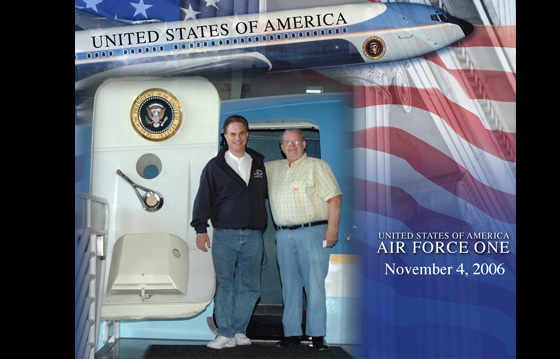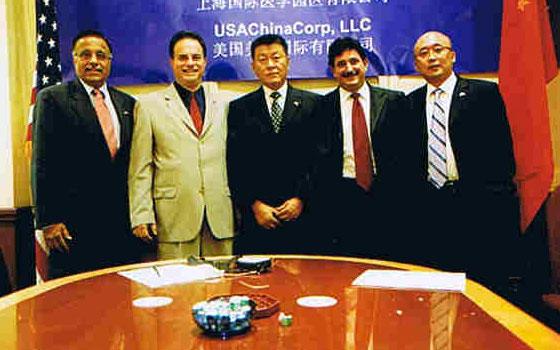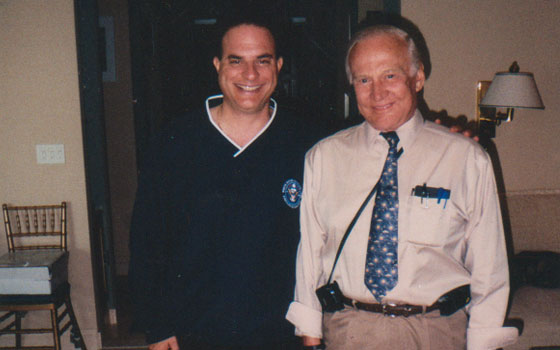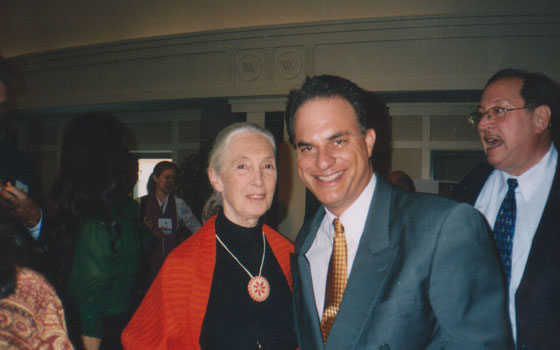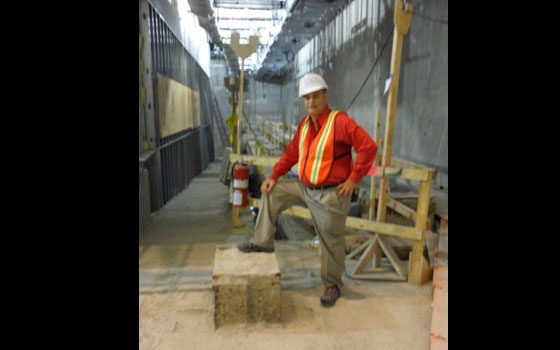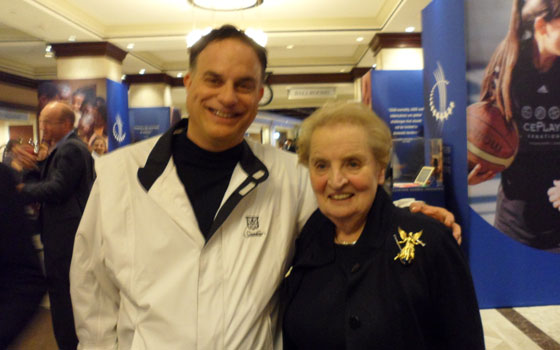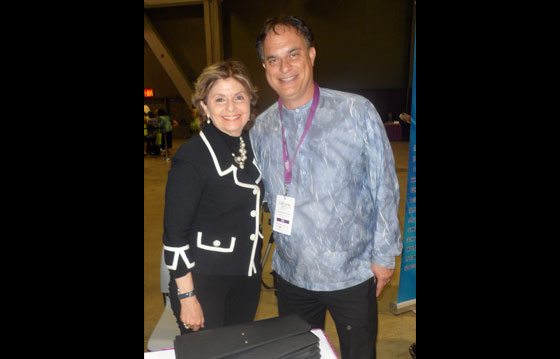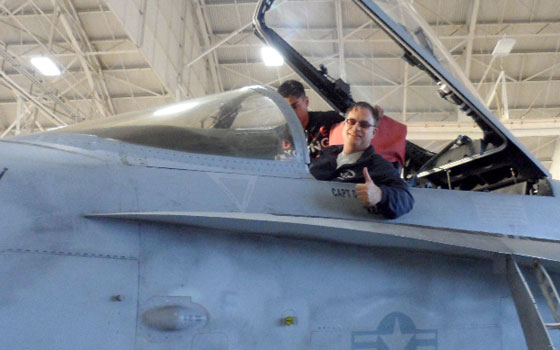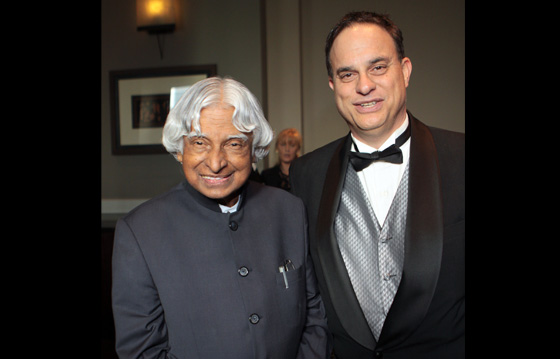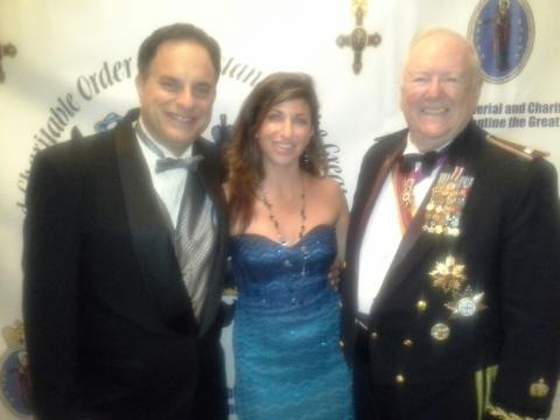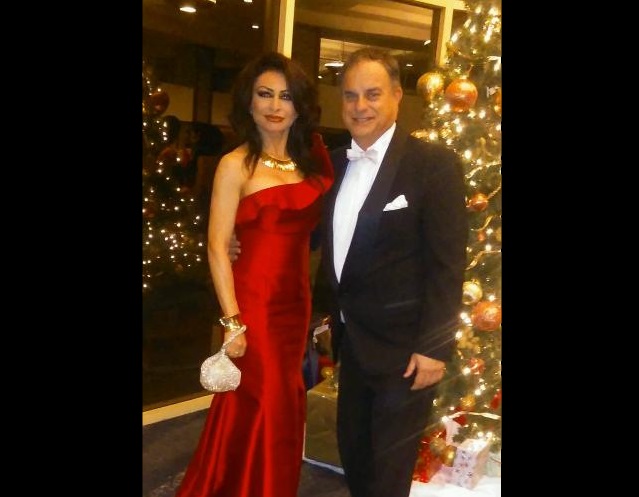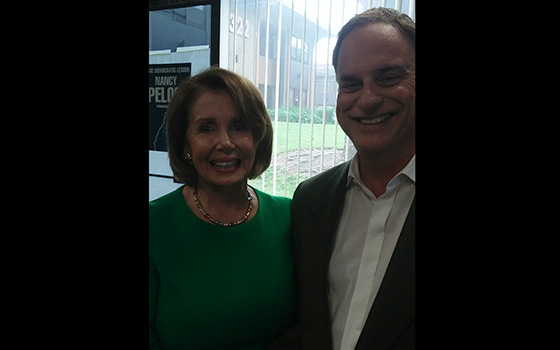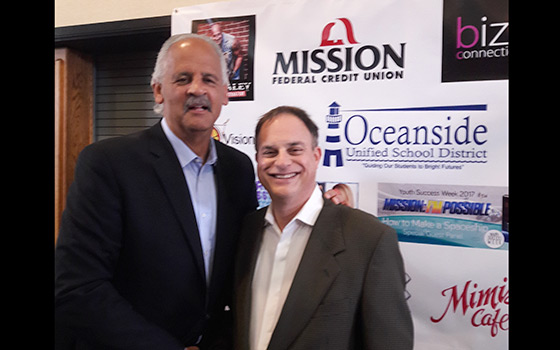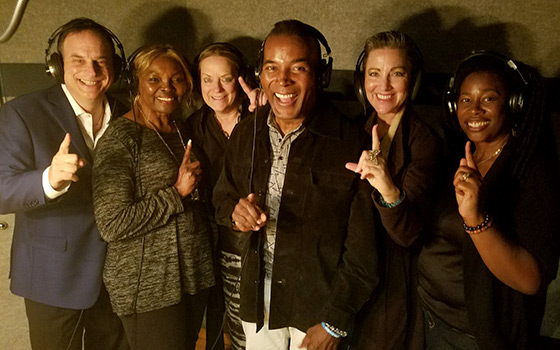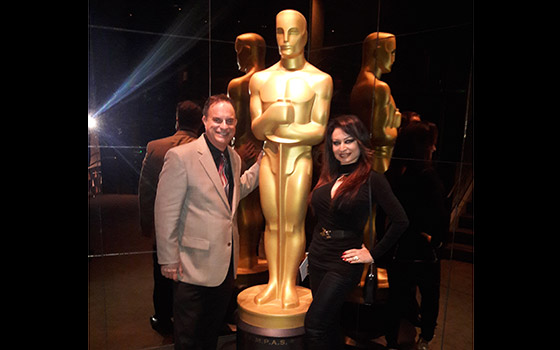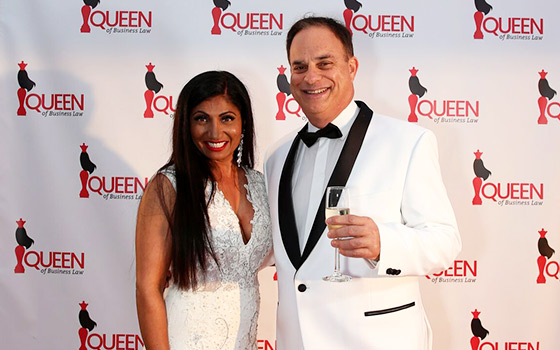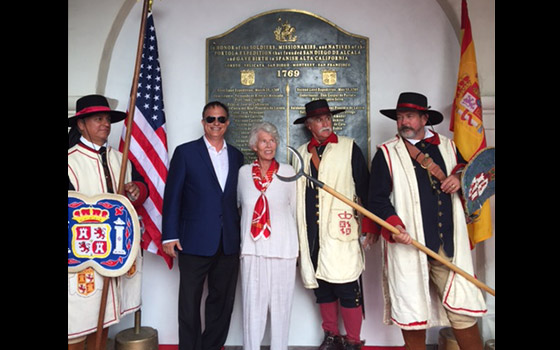 I head a strategic advisory service that has advised best-selling authors, mid-cap companies, non-profit organizations, millionaires, and billionaires about innovative strategies and solutions they can use to hyper-accelerate the growth and results they would like to achieve for themselves and their organization.
I've stepped into roles as diverse as Co-CEO to Acting Executive Director to further lead and manage businesses and non-profits' onsite teams to implement my innovative strategies — both online and offline. Once engaged and working with a client, I've created successful business and marketing plans, branding, licensing, promotional and public outreach strategies and solutions for them. In select cases I've even created conferences and special events to connect my clients with their most prized prospects. I've frequently unearthed and created new profit centers, made many millions of dollars for my clients, and have recently been rewarded by being offered partnerships with and/or equity participation in a number of my clients' business interests, having been told I've consistently delivered "World Class Results."
I've been told I have a unique ability to look at most any person, business, or non-profit and (much like a Rubik's cube), instantly see the most efficient ways to market one's wares, reduce costs, achieve the greatest yields, in the quickest time frames. Hence, I've been referred to as a "World Class Problem Solver."
Those who know me best tell me I come with the additional "value add" of having been able to further connect them with those they've wanted to meet, to forge new strategic alliances with, have changed their lives for the better, and in some cases, have even helped them to fulfill their unique life's purpose; hence, I've also been called a "World Class Connector."
As the son of struggling lower-middle-class parents who understands what it means to attempt to make ends meet, I've been privileged to consistently attract excellence into my life, and have since gone on to connect with over 55 billionaires, the President of the United States, U.S. Vice-President, heads of state, prime ministers, a five star military general, governors, mayors, and 15 Nobel Laureates (inclusive of 9 Nobel Peace Prize Winners.)
I've additionally been honored to have been personally introduced to Pulitzer Prize-winning authors, Academy Award-winning actors, directors, producers, sports legends, leading artists, inventors, explorers, and business moguls. In 1995, I attended a trade show where I bumped into, hit it off with, and exchanged business cards with the CEO of a tiny little-known start-up called Yahoo!; a year later, I attended a business luncheon, where I sat down and struck up an equally friendly conversation with a relatively unknown CEO named Steve Case who went on to discuss with me plans for his fledgling new company called AOL.
I've since been invited to breakfast with the man responsible for capturing Che Guevara, lunch with a consultant who's worked inside Area 51, and dinner with one of the first 50 people to help launch the Internet.
Past clients, current clients, close colleagues and recent prospects who have called upon my services, talents, and abilities include:
- Inventor of revolutionary new, advanced computer microprocessing chip up to thirteen years ahead of any other microprocessing chip known to exist in the world today
- Inventor of revolutionary new space drive propulsion system designed to make current rocket-powered space flight obsolete and finally enable humanity to make the historic leap forward to achieve enormously accelerated manned human space travel to another solar system within our lifetimes
- Life sciences team that recently identified solution to safely, biodegradably dissolve all plastic pollution within the world's oceans
- Life sciences team that recently identified solution to end the world's ocean coral bleaching
- Life sciences team that has engineered solution to remove toxicity from world's pesticide contaminated agricultural soil while increasing crop and plant life yields by up to 80 percent
- Inventor of world's most powerful and efficient solar energy collector
- Manufacturer of revolutionary new state-of-the art, completely self-sustainable solar-powered housing units built to withstand Category 5 hurricanes, tornados, earthquakes, fires, and floods, able to filter out all forms of contaminated waste water, produce its own sustainable clean drinking water, and make its own food, each with a starting retail price of just $25,000 USD
-Life sciences team that recently identified solution to eliminate the Zika Virus
- Life sciences company that recently identified solution to eliminate catastrophic H1N2 "bird flu" and other potential deadly pandemics
- Life sciences company that recently developed revolutionary immunotherapy treatment with potential to cure fifty percent of all known cancers, with no side effects, no patient down time, and at a fraction of the cost of any available treatment today
- CEO of life sciences company that recently identified historic gene repair technique to successfully treat hemophilia and other rare blood diseases
- Founder & President of brain research institute who has pioneered techniques that have fostered recoveries in over 6,000 victims of major strokes, learning disorders, epileptic seizures, cerebral palsey, autism, chronic addictions, loss of sight, sound, hearing, memory, that doctors and specialists had otherwise given up on
-Inventors of world's first 360 degree theater-in-the-round virtual reality experience designed to blend live orchestra with advances in 3D augmented reality to bring heightened new awareness of challenges and solutions world is facing to cities across the globe
-Founder of new, improved next generation version of LinkedIn
- Founder of world's first social media network for geniuses
-Founder of world's first social media network for Renaissance women
- Founder of world's first social media network for celebrity influencers
-CFO of international regulatory body in charge of deciding and issuing all new "top level" internet domains for sale worldwide (i.e. .com, .net, .org, .edu)
- Founder and developer of $1.8 billion "Mars World' hotel and casino project to be developed in Shanghai, Las Vegas, and additional cities across the globe
-Founder and CEO of world's first upstairs/downstairs segregated living and home office workspace housing design company specifically created for stay-at-home mom and dad entrepreneurs who for the first time will now be offered a pre-fabricated solution to allow them to remain with their families throughout the work week, eliminiate lengthy daily commutes across congested cities, and fundamentally change the nature of urban transportation for the future
- Real estate investment group acquiring town south of Las Vegas for re-development as the world's first permenant "Burning Man"-like state-of-the-art music, entertainment, technology, eco-friendly demonstration village, eventually to be replicated to additional cities across the globe
-Self made billionaire with commercial real estate holdings across the U.S.
- $1 billion luxury hotel for sale fronting Central Park, New York
​- $2 billion landmark skyscraper for sale in the heart of Times Square, New York
​- Largest aloe grower/natural products producer in the U.S.
​- Largest black-owned cause-related marketing company in the U.S.
​- National Association for the Advancement of Colored People (N.A.A.C.P.)
​- Rev. Jesse Jackson/Rainbow-PUSH Coaliton
​- White House Secret Service charitable benefit fund
​- White House visiting chef to six U.S. Presidents
​- Founder & Chairman of the Board of world's leading network marketing association of companies, distributors, and suppliers
– One of world's most successful network marketing executives, who has personally created over 1,000 millionaires in her organization
- Award-winning music producer of largest music event in history, soon to be featured in the Guiness Book of World Records, encompassing more than 700 leading U.S. music artists performing together to call for unity over strife and division of political differences in the U.S., invited to perform at the White House for the annual National Day of Prayer, and scheduled to next tour its message to 23 cities across the U.S.
​- Nationally acclaimed non-profit teaching business skills and entrepreneurship to poor, disadvantaged "at risk" youth, with ninety-nine percent success rate graduating its students through high school and leading colleges
​- Stedman Graham, Founder and community organizer – "Youth Success Week"
​- Founder and Executive Director of international wildlife protection organization who was first to teach sign language to endangered Great Apes in Southeast Asia
​- Internationally acclaimed paleontologist and real life "Indiana Jones" who discovered, named, and sought to publicize and promote acceptance of new species of dinosaur
- First wheelchair bound athlete to conquer Mt. Kilimanjaro
​- Internationally acclaimed naturalist, explorer, best-selling author who identified and went to live with "oldest race of people on earth" in Africa, and subsequently collected largest private African art collection for sale in the world
- New York Times best-selling author who's book, with a forward by Richard Branson, and afterward by Stephen Hawking, chronicles the epic 2004 behind-the-scenes race to find and fund the team with the "right stuff" to build the world's first private reusable manned spaceship, now on permanent display at the Smithsonian, to which Richard Branson bought the rights, and which has since paved the way for the coming $1 billion space tourism industry
- And more
Most recently, I've been invited to speak to business, professional groups, and leading corporations to share what I've discovered along the way; I enjoy watching everyone's reactions as I reveal a series of simple techniques that can help anyone to increase their problem-solving abilities, think more creatively, more abundantly, and connect more successfully with a vaster range of people, across multiple fields. Included:

​"Supercreativity." My recent course can teach anyone how to break down, understand, and replicate the thinking processes, pathways, and approaches consistently used by history's most innovative, successful thinkers – from DaVinci, Edison, Einstein, Tesla, Buckminster Fuller, Steve Jobs to Elon Musk. The variety of approaches to innovation and problem-solving covered in this course can help those facing common challenges in their business, professional, and even personal lives to more efficiently identify and resolve problems, uplevel their thinking skills and abilities, achieve greater confidence, and ultimately leapfrog ahead of virtually any competitor by looking at most any future challenge faced through the above "expanded eyes of genius."
"How To Connect With Anyone, Anywhere, At Anytime." My TEDx Talk served as the basis for this spin-off course designed to teach anyone how to contact, establish instant rapport, successfully connect, and build lasting relationships with virtually whomever they aspire to meet. The course further teaches anyone how to become a master salesman by understanding the 17 different personality archetypes scientists have recently identified, how each personality type gives and receives information, and how by understanding these distinctions, anyone can learn how to become a more effective, empowered, authentic, truly trusted, and therefore successful communicator with just about anyone they meet.
…How can I help you today?
Copyright 2011
Neal Sperling
All Rights Reserved
Photo Permissions and Copyright Credits:
Joe Shalmoni Photography
JJ Jowdy Photography
Steve Sherman Photography
Nancy Ostertag Photography